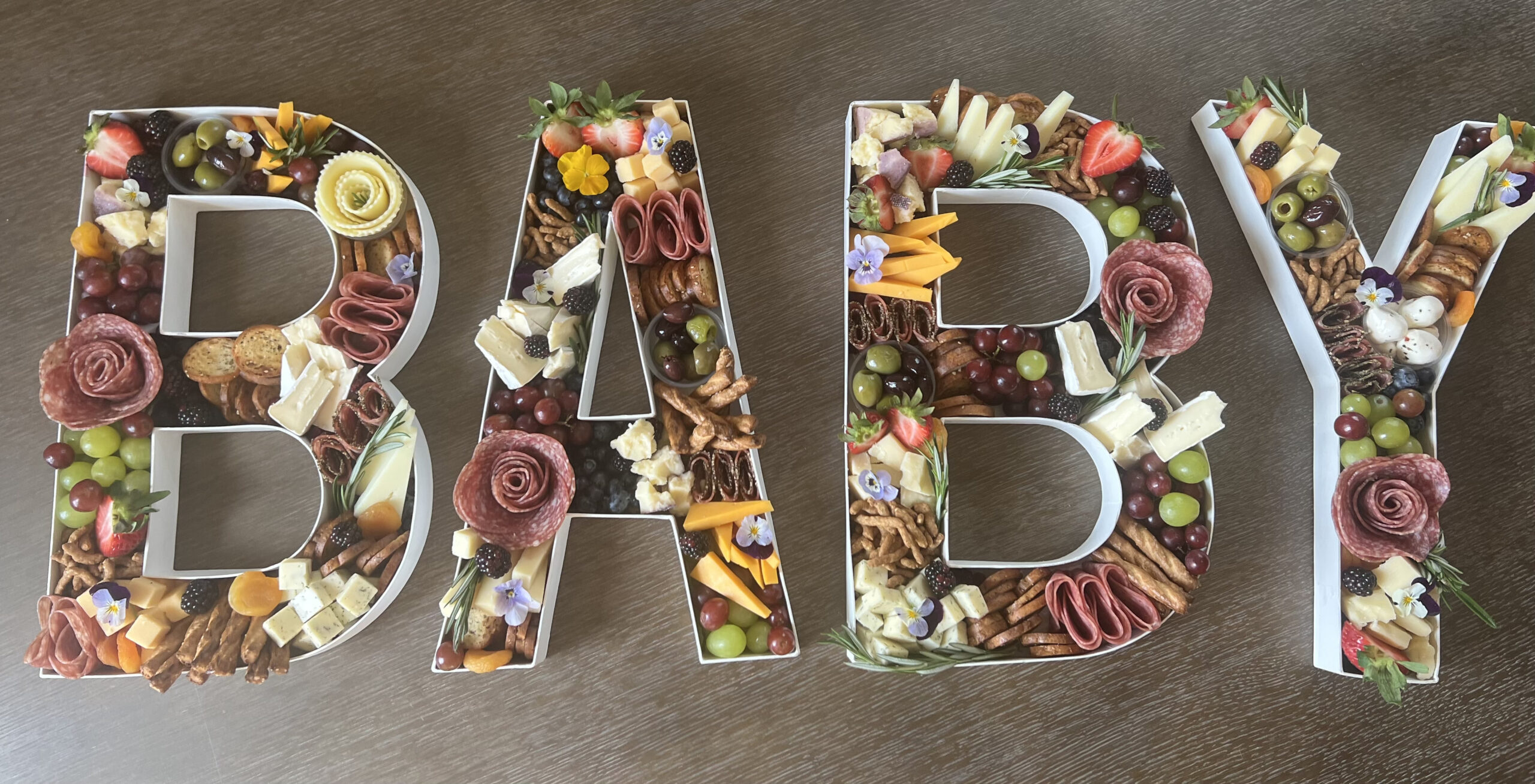 Charcuterie
Our Charcuterie Arrangements are a work of art, created from the heart! We use only the freshest, best ingredients to craft boards that are as beautiful as they are delicious. Whether you're planning an intimate gathering or a large event, our boards are sure to impress. Perfect as a gift, addition to your party, or just for any reason you'd like! Visit our Gallery to see some of Michelle's creations!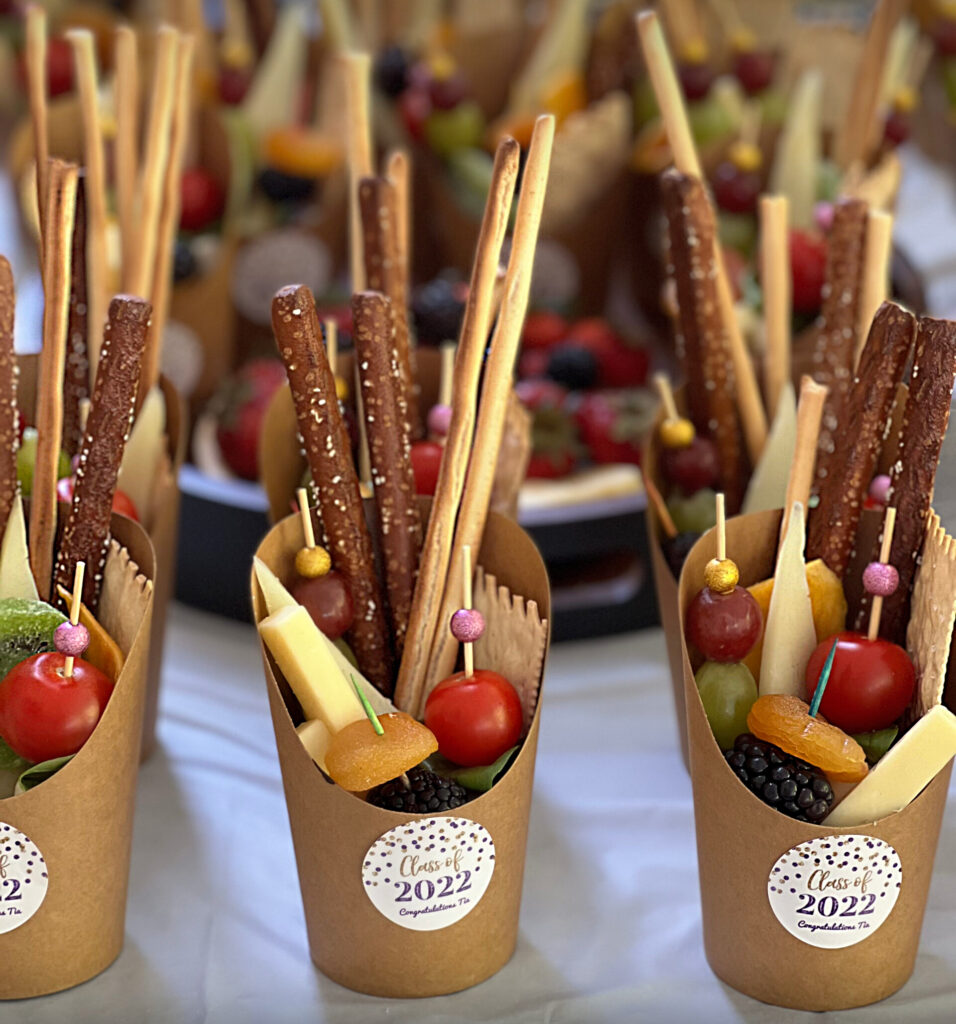 Cups
Multiple, individual servings of charcuterie
——–
Personalized cups
Starting at $12 each
Minimum order of 10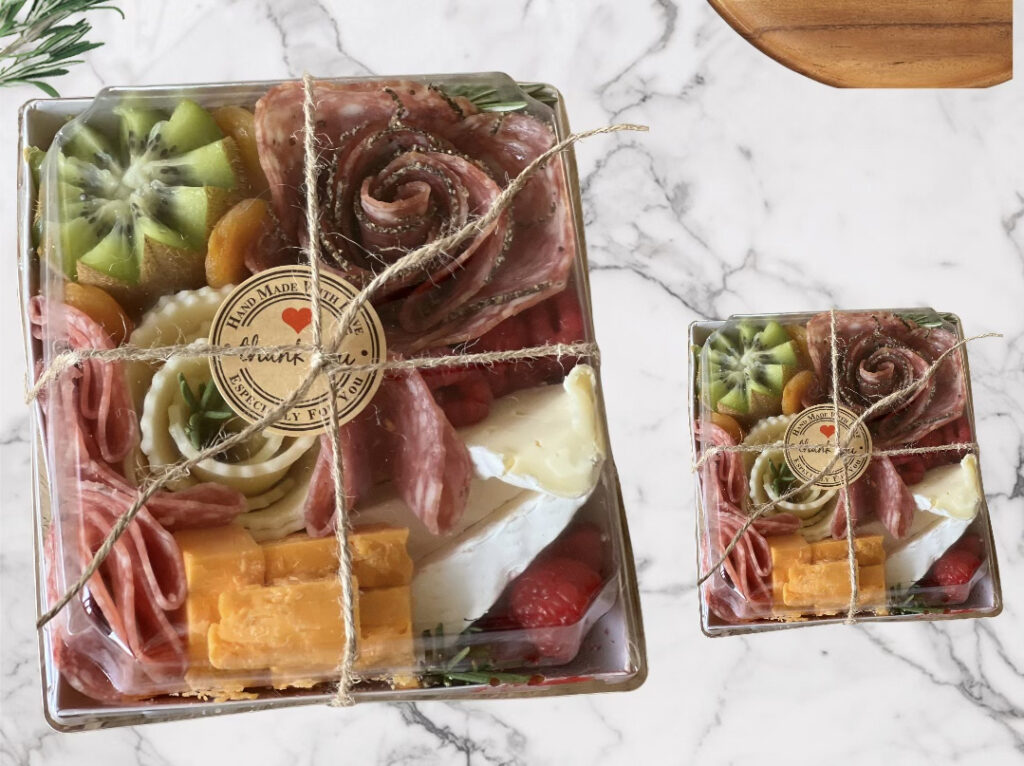 Custom Made Bite Boxes
Individual mini boards in a box!
——-
Starting at $16 each
Minimum order of 6
Custom Charcuterie Boards
A hand-crafted, made-to-order board, perfect for a gift or special occassion!
——-
Medium (6-8 people): $85-$95
Large (10-12 people): $110-130
Extra Large (12-16 people): $165-$185
Delivery fee may be applied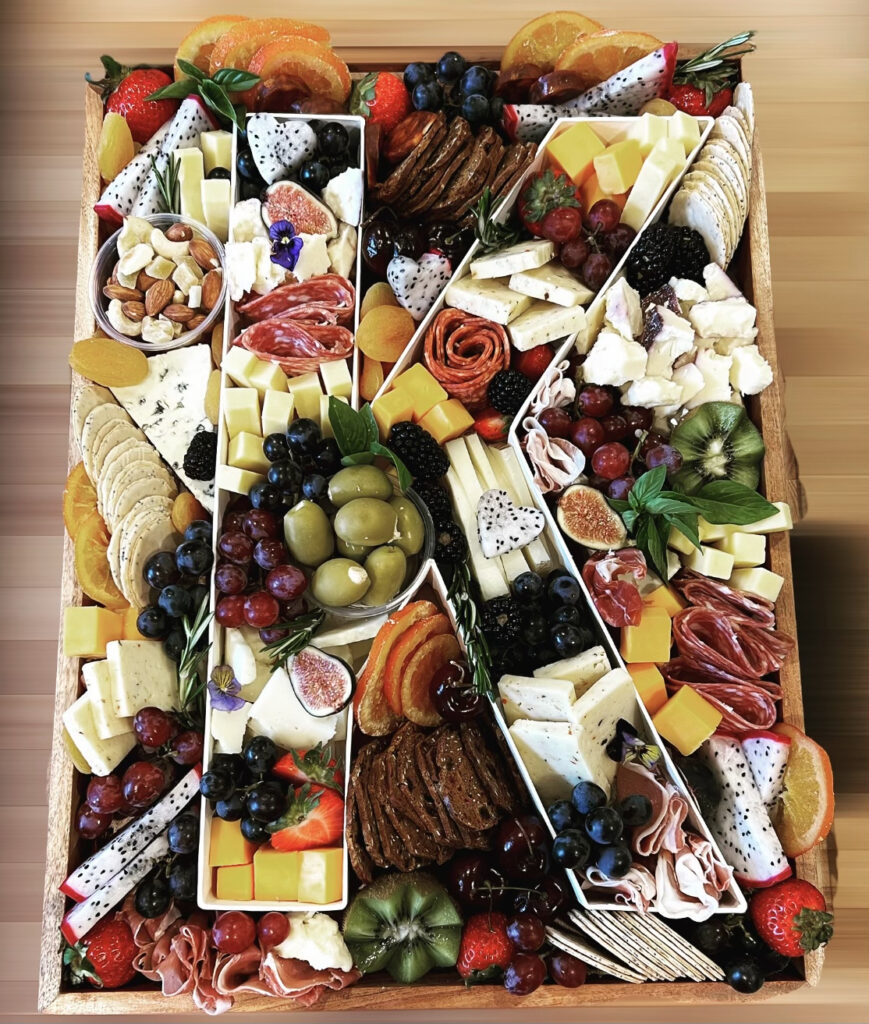 Looking for something for larger groups? Check out our Grazing Tables!